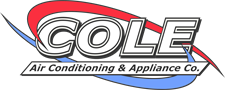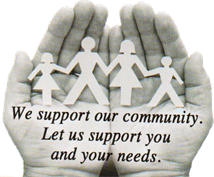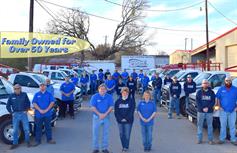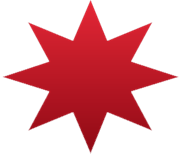 Spring Into Summer Special
About Us

Cole Air Conditioning & Appliance Co. is an independent authorized dealer for Trane Heating and Air Conditioning, certified as a Trane Comfort Specialist, and recognized by Trane and General Electric over the past 50 years as one of the largest dealers in the East Texas area.

When we first opened our doors in 1966, we had one goal in mind--providing businesses and area families with comfort solutions that fit not only their lifestyle but also their budget. Today, nothing has changed! We're dedicated to providing superior customer service, and guaranteed workmanship. We specialize in residential and commercial comfort control systems that have proven reliability, durability, and efficiency. Coupled with professional installation by our factory-trained and certified technicians assures you years of comfort and reduced energy bills.

Cole Air Conditioning Co. provides services that include residential and commercial heating and air conditioning, appliances, sales,
service, and installation.

From design through construction, we'll provide you with work at competitive prices. Cole's Air Conditioning and Appliance Store is a statewide certified mechanical contractor with the staff, equipment, and expertise to handle major, complex projects. Our single-source capabilities provide customers with efficient mechanical solutions for large and small projects, and provide fast, reliable service. We make sure all of our service technicians are informed and up-to-date on the most current air conditioning and heating developments. This enables us to provide the best possible service experience to all of our valued customers. Good communication, trust, and performance are values that have built this company. Why settle for average?
Call Cole's instead.

Cole's Air Conditioning & Appliance Store, your full service Trane comfort dealer always provides customers with the caring and expedient service that they've come to expect from us over the years. We offer free estimates on new equipment and installations, our convenient hours and after-hours emergency services means our staff is always here to serve you. At Cole's Air Conditioning & Appliance Store, we know money doesn't grow on trees. For your convenience, financing options are available with approved credit. We understand the need to budget expenses, we also accept most major credit cards towards your purchase. We want you to be as comfortable with your financing as you are in the comfort in your own home.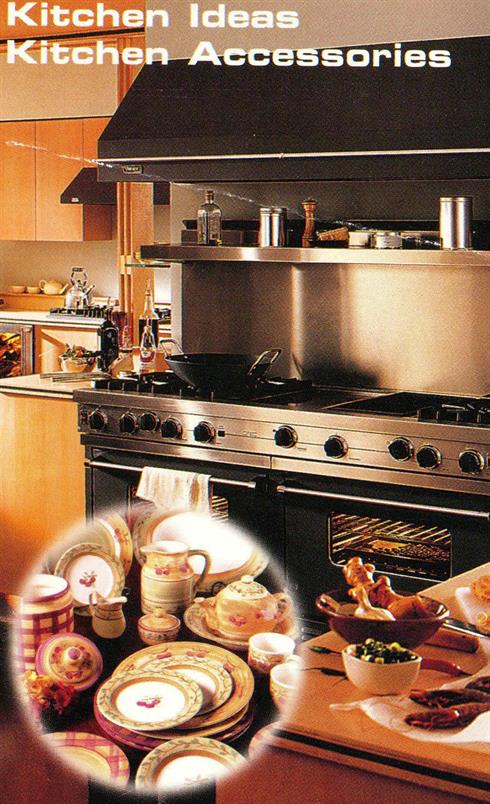 At Cole's Air Conditioning and Appliance Store, we're at your service year-round with our variety of maintenance contracts, product extended warranties, and radio dispatched service technicians. No job is too big or too small for our team of professionals. We are a member of the Chamber of Commerce, Better Business Bureau, and Tyler Area Builder's Association.

As a family owned and operated business for over 50 years, we combine our guarantee to stand behind every job we perform....That's why we have won the Trane Excellence Award for 30 years in a row, and why we have so many satisfied and loyal customers.

It's the company behind the equipment that makes the equipment work.

Mom & Pop stores are not about something small, they are about something big. They are important, not only for the products and services, but also for their commitment and involvement in the community. Mom & Pop stores represent the past, the present, and the future. They touch every aspect of our lives, just as they did for our parents and grandparents, and just as they will for our children and grandchildren. Mom & Pop stores will survive because they are essential to who and what we are--our neighborhood, our community, our collective soul. Although the stores will change, and the neighbors will change, what will not change is their commitment offer the best products, service, and personal guarantee to stand behind everything they do. Here at Cole's Air Conditioning & Appliance Co., a Mom & Pop store, we are about our community, our customers, and our employees; and believe in treating everyone the way we
would want to be treated.

Cole Air Conditioning & Appliance Co., Inc. began in 1966 By Joel Cole. Through hard work, a genuine desire to succeed in the heating and air conditioning industry; with one truck and a helper, our founder's dream became a reality. Through integrity, knowledge, dependability, and many long hours, our company grew within 10 years to several employees and was recognized as one of the top dealers by G.E. Over the last 50 years, our family--Joel and Janie Cole, Judy Cole McPherson, and Michael Morrison--has operated the business daily, with the combination of the manufacturer's warranty, and the commitment of our family to stand behind every job. We have won the Trane "Excellence Award" for many years in a row and now have scores of satisfied customers who return year after year for heating, air conditioning, and
major appliance needs.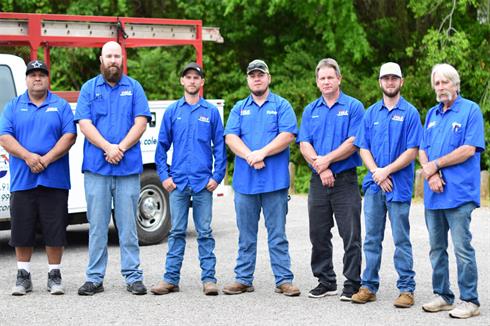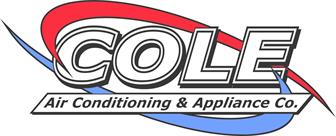 Although our founder has passed recently, Janie and children continue to carry on the values established by her husband and founder, Joel Cole. We continue to provide excellent service and are dedicated to educate our customers on the best way to install heating and air conditioning products, both residential and commercial. We offer Appliances from the most economical to the most luxurious. Our sheetmetal department does metal duct, chimney caps to church steeples. Our technicians are both certified and factory trained, ensuring our customers receive both expert and timely knowledge when making repairs on most brands of heating and air conditioning systems and appliances; advising with sound reasons, when it is more cost effective to replace
rather than repair.

With 35 employees, 26 trucks, and office staff of 5, we have one of the largest staff of Installers and Technicians in the area. Open daily, Monday through Friday, 7:00 a.m. to 5:30 p.m., Saturdays, 9:00 a m to 2:00 p.m., we answer and dispatch all calls through our teletrac system which enables us to perform all calls taken effectively and efficiently, showing locations of all vehicles at any given moment. We answer our phone at night, and on weekends, providing service 24 hours a day, 7 days a week. We contract with Environmental Remediation Services, to ensure not only a safe workplace for our employees, but ensuring compliance with standard safety practices on the job-site and in our customers' homes. We are fully insured, licensed and bonded, to maintain the level of protection we feel that our employees and customers expect.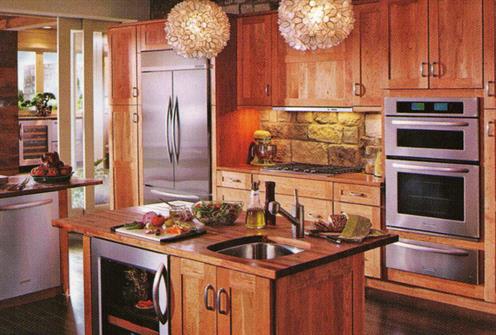 Michael Morrison, with a Mechanical Engineering Degree, is Vice President of Operations. He is certified by The State of Texas with the highest classifications awarded. He oversees our HVAC business division, which includes residential and commercial designs, quotes, crews, jobs' being performed, and quality control. Directly working with Michael, we have two in-house managers over the HVAC crews, and outside sales and management over
all jobs in progress.

Growing up in the company, Judy Cole McPherson is Vice President of Sales and Administration, handling personnel, management of buying, purchasing of all products. Judy knows Appliances, Brands, Specs, Kitchen Design Ideas, and will advise you on the latest appliances available in the marketplace.

Our team includes two ladies who handle all service, parts needed, warranty policies and replacements, maintenance agreements, dispatching, and kitchen accessories available in the marketplace. When you call, chances are you will talk to one or both of these ladies and know, immediately, that we put our customers first. Our President and CEO was next to the founder's side 24 hours a day for over 40 years and now continues to operate the company, largely handling finances. Another young lady who works in our office understands the paperwork needs, and computer programming we use in-house. She is knowledgeable of all financial obligations, and manages our accounting department, daily, while providing customer service in all areas of our business.

Our Company is in good standing with the Athens Chamber of Commerce since 1967, and also a member in The Tyler Chamber, Cedar Creek Lake Chamber, and Chandler Chamber of Commerce for many years. We are a member of the Tyler Area Builder's Association, The Better Business Bureau and support many local organizations and charities.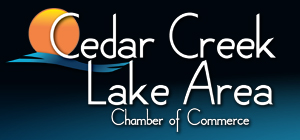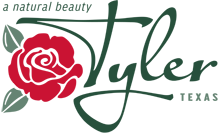 We are committed to excellence in every aspect of our business from installation and service, to customer care and employee training.

• Residential & Commercial Heating & Air
Conditioning Systems
• Most Brands of Appliances
• Free Estimates -- New Replacements
• Repairs On All Makes & Models
• Radio Dispatched Service Vans
• Factory Trained Service Personnel
• 24 Hr/7 Days a Week Service
• Customized Maintenance Agreements
include No Overtime EVER and
Discounted Parts and Labor
• Financing available with approved credit
• Satisfaction Guaranteed
• Family Owned for Over 46 Years

Designing, Installing, and Servicing Trane Heating and Cooling Systems
is Cole's Business...

Making customers happy is Cole's Goal.

Cole Air Conditioning and Appliance Company is committed to excellence in every aspect of our business from installation and service to customer care with employee training.

With a high efficiency Trane XL Comfort System, a properly sized and designed duct system using mostly sheetmetal duct, we can guarantee savings to our customers for years to come.

All technicians are fully certified and factory trained. Combine that with our guarantee to stand behind every job and you'll see why we have so many satisfied customers.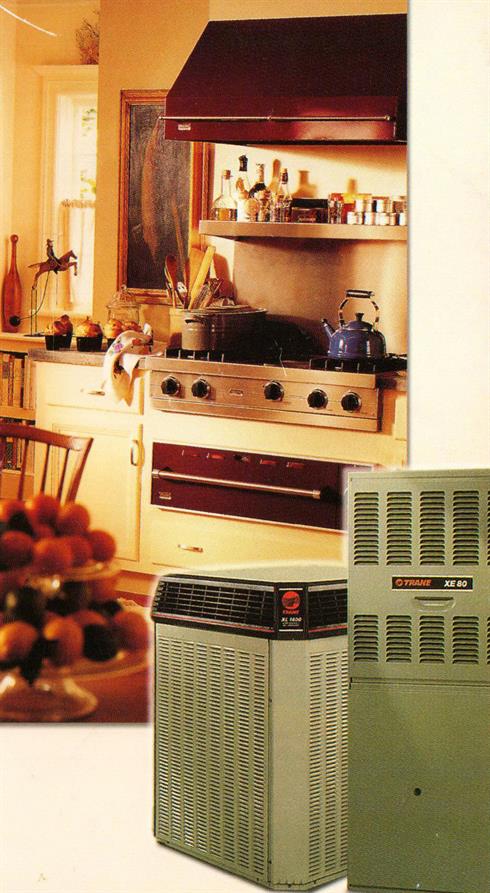 Give us a call and find out why the only thing as reliable as our Trane heating and air conditioning systems is our service.

What does being a Trane Comfort Specialist mean to you? Each Trane Comfort Specialist has been specifically trained to know the best way to make your home more comfortable--quality equipment & quality installation, and guaranteed service after the sale.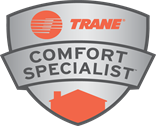 Why use NATE Certified technicians? NATE Certified technicians meet the national standard for quality in the heating and cooling industry. With quality like that on your side, you can rest assured you're getting the best there is....And that's a comforting thought.

It's good to know that just like the changing seasons, you can depend on Cole's Air Conditioning & Appliance Store, your full-service Trane Comfort Specialist. We're always in your neighborhood and we're in a class all by ourselves. In business since 1966, we're part of a bygone era, believing in trust, dependability, reliability, experience, and complete customer satisfaction. Our fully stocked service vans are radio-dispatched, which means that we will be able to supply what you need....When you need it! Complete customer service and satisfaction is our primary goal. Whether you're building, remodeling, or just replacing, Cole's Air Conditioning & Appliance Store will help you select the right system for your home and your budget. Trane--a world leader in
indoor comfort systems.
Remember, it's hard to stop a Trane.

We're your experts in cooling and heating equipment, energy conservation, and service. We're committed to maintaining your indoor comfort and meeting your money-saving needs. You'll find deluxe comfort, reliability, economy, and superb value--whatever the weather--for years to come. We're licensed, insured, and EPA-certified. Our experienced technicians are highly trained and offer the most professional service available. Combine all that with our guarantee to stand behind every job we perform, and you'll see why we have so many satisfied customers.